Minishogi and much more!
First variant is now available on lishogi. But also other new features and many bug fixes.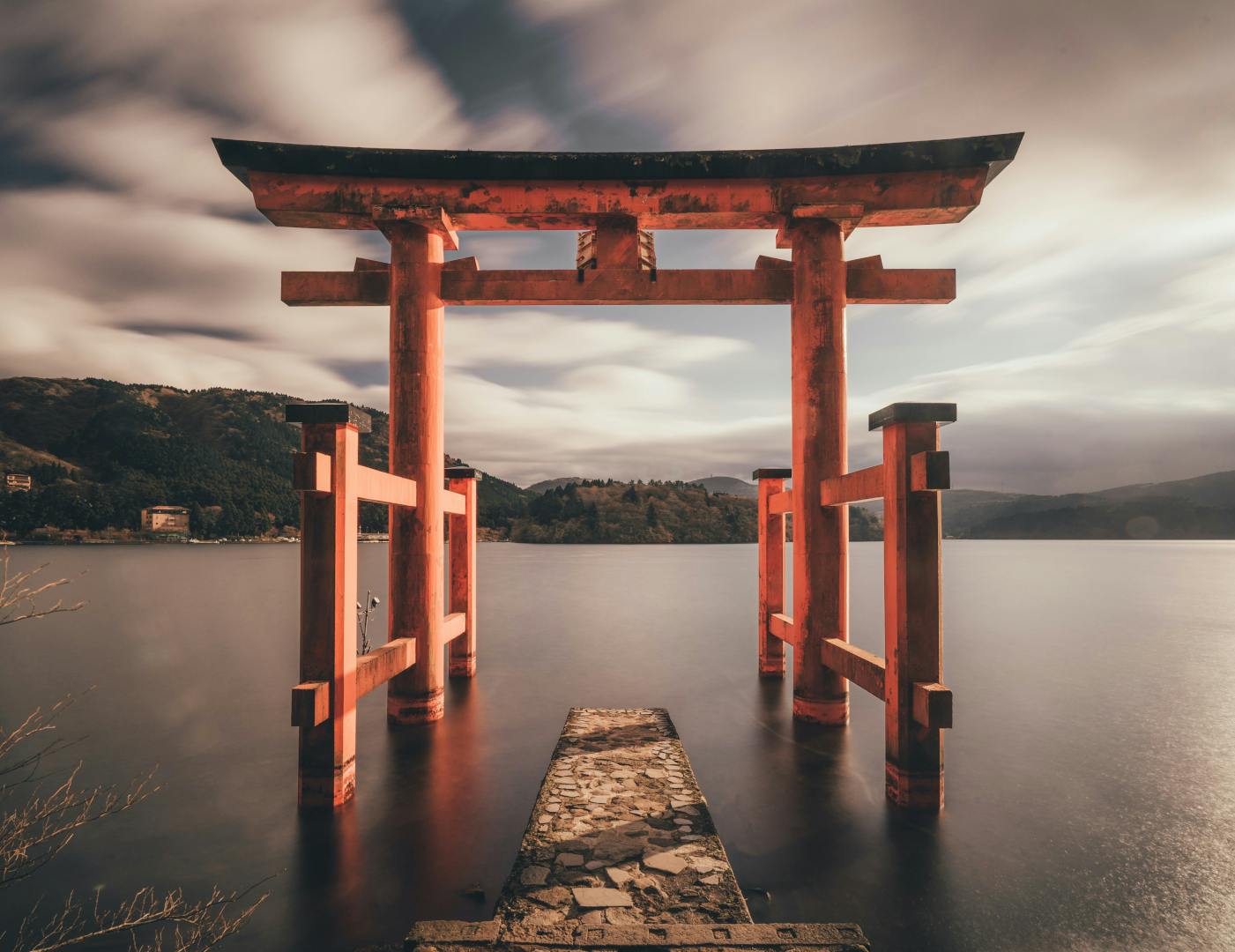 Minishogi
First shogi variant is here and it's minishogi! The rules are very similar to standard shogi, the most obvious change being the smaller board. How the rules of minishogi differ from standard shogi is very briefly described here.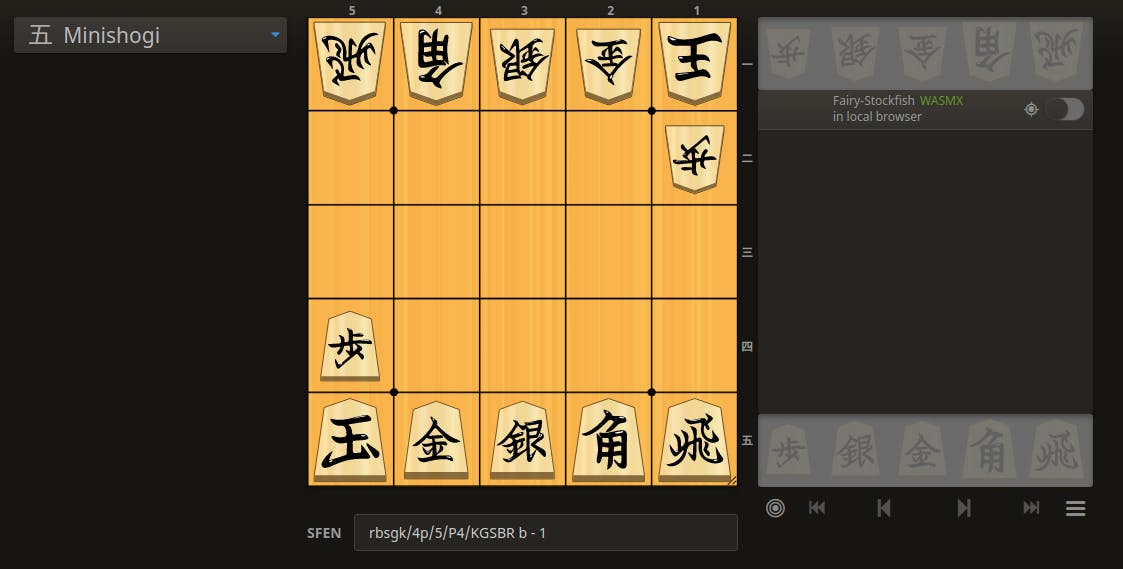 Currently two other variants are planned - Kyoto shogi and Chu Shogi. If you are familiar with these variants and want to help, please look at the corresponding issues on github. If you want to request a variant, you believe would be reasonably popular, you can create a new issue on github. Just keep in mind that our main focus will remain on standard shogi, so not all variants will get implemented.
Board - ratio
Lishogi has always used square boards, which means 1:1 ratio. While square boards are not unheard of, a proper shogi board should have width of 11寸 and height of 12寸, this translates to approximately 33.33 cm and 36.36 cm respectively. What interests us is the ratio - 11:12.
So now you can select between 1:1 and 11:12 board ratio. While the difference isn't huge, it's still definitely noticeable. Not all boards are currently available for the 11:12 ratio. The plan is to make this the default in the future.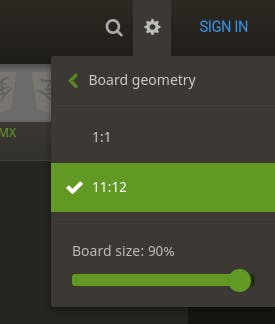 Hakoiri musume
The minigame chess pursuit on all 404 PAGE NOT FOUND pages was replaced with something more shogi themed - Hakoiri musume with shogi pieces. Your objective is to help the king get out of the surrounding box through the hole in the bottom middle. This is just a small minigame, your score isn't being saved and there are no leaderboards. Try it here.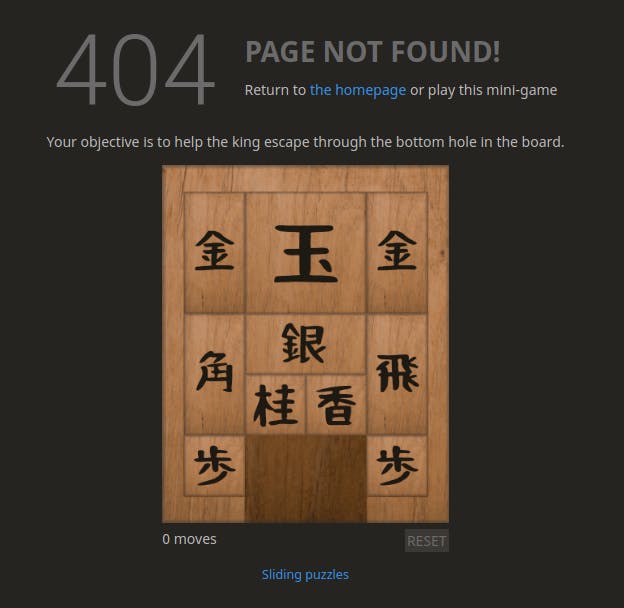 Custom positions in simuls and tournaments
You can now create tournaments and simuls from custom positions. This works only with standard shogi, not with variants - minishogi. Many thanks to TheYoBots for merging some of these changes from upstream.
Other changes and bug fixes
Move number in sfen is now properly respected. Previously it wasn't possible to have even move number on sente's turn and odd number on gote's turn. Already created games will not be affected.
Fixed piece disappearing while dragging it on the board, while an opponent made a move.
Selected piece sets are now respected in embeds thanks to ddugovic for merging changes from upstream.
New black and white piece set - works only on the new 11:12 boards.
Clock was refactored to make it more robust.
Custom transparent backgrounds will no longer be proxied, luckily starting with chrome version 96, we can use credentialless header, which removes the need to proxy the backgrounds. Unfortunately for firefox users, this is not available (yet?).
In editor, it's now possible to drag pieces directly from board to hand.
Board now scales towards center.
You can now edit simuls after creation and improved simul form.
Inaccuracies, mistakes and blunders are now annotated on the board in analyzed games.
Many more smaller tweaks and fixes.
As always - if you find a bug please submit it as an issue on github.
Thank You to everyone who supported the site, lishogi wouldn't be here without your support! Thank you!
Good luck and have fun!